Founded in 2000, The Calico Group has grown from a small housing provider into a strong, integrated group of specialist companies and charities with a unified purpose:
"Together, we make social innovation happen to make a real difference to people's lives."
With our excellent governance, high standards and the strength of our combined offer, we're doing exactly that. We measure our success in social profit, rather than financial, and to help us fulfil this purpose, our vision is to be:
"A community of people, working together with customers to close the equality gap and to show others how we create a fairer society."
Our values
Our values are the key to our commercial success and vision. We all commit to and care about:
going one step further with customers
our wellbeing as individuals and teams
improving and strengthening ourselves and our organisation.
We're driven by a genuine desire to improve the lives and futures of people living in the areas where we work.
Our values and behaviours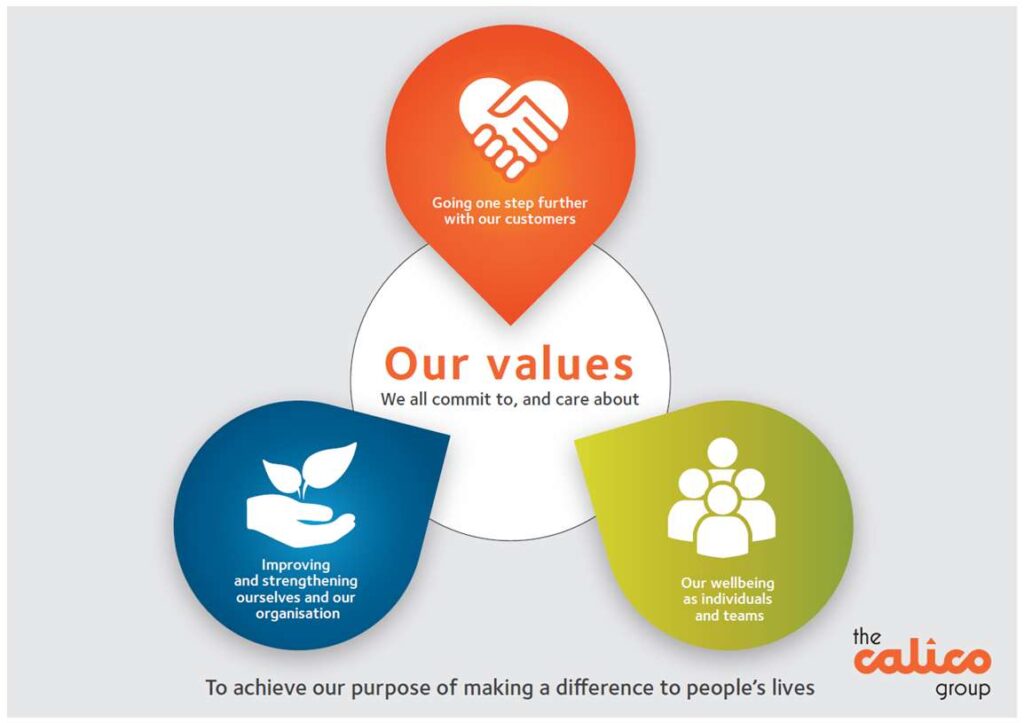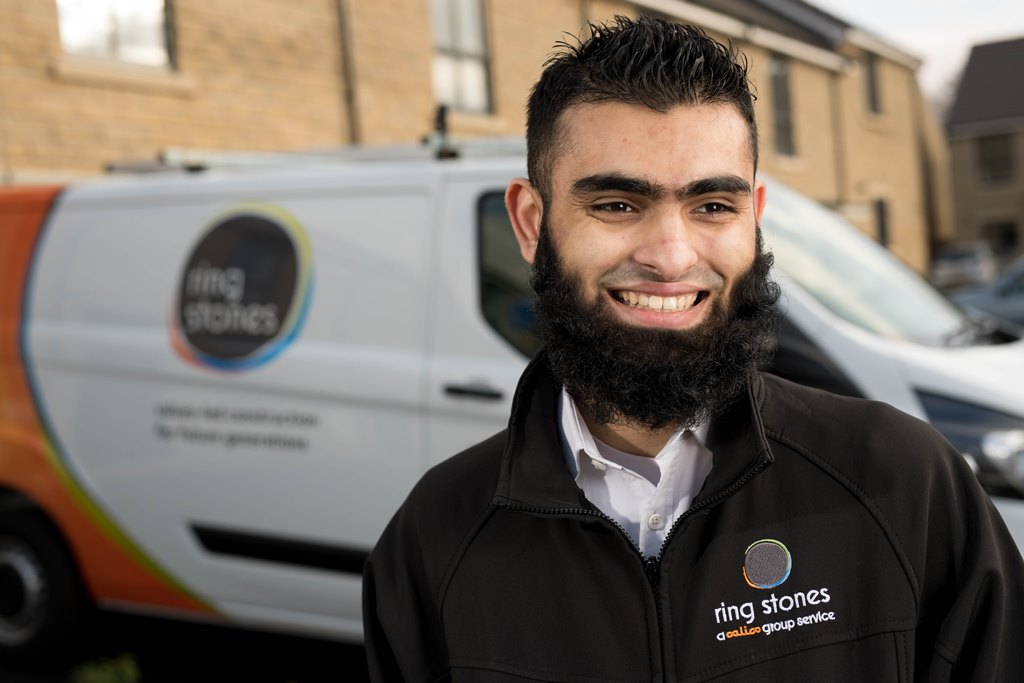 Each part of The Calico Group has its own specialism and expertise, and our Boards reflect our exciting structure. We are proud of our track record of providing a complete community service across housing, healthcare, support, employability and construction.
Our flexible group structure and expanding range of services help us adapt to the fast-changing environment in which we work, and our ability to combine our service specialisms gives us more opportunities to provide integrated support right across our communities.
The name Calico derives from the fabric produced by the textile industry that was a definitive part of East Lancashire's economic heritage. We came into being following the stock transfer of 5,000 homes from Burnley Borough Council.
While housing provision remains a large part of our Group's business we have greatly diversified our service offering. This has supported business growth, which in turns strengthens our capacity to invest in our services and in our people, and continue to improve how we can support our customers.
Our headquarters are located in Centenary Court in Burnley, but our footprint has expanded across the North West of England as we have expanded our service offering. The Group now employs around 750 individuals across the region.